Often described at the "Queen of Christmas," Mariah Carey has certainly lived up to the title. Since she released "All I Want for Christmas Is You," the singer has been a quintessential part of the holidays, and she continues to dress the part — quite literally.
No ensemble is too over-the-top for Carey, and especially not during the holiday season.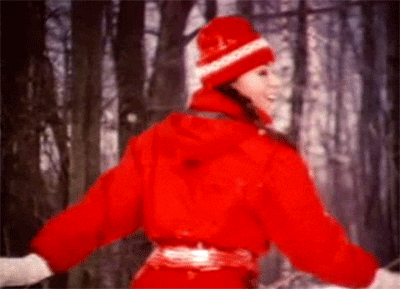 Known for her skin-tight sparkling dresses and sky-high platform heels, Carey's Christmas outfits are always memorable — plus she's never afraid to pull out the red and white fur trimmings.
She's been seen dressed up as toy solider on one occasion, and of course, as her own version of Santa Claus during many Christmas celebrations. Onstage, Carey, who has continually held the "All I Want for Christmas Is You" concert series, brings her extremely extra shoe game front and center. Christian Louboutin platform heels are her go-tos, and the shoes are almost always covered in sparkles. (Fur-lined platform booties are also a closet staple).
To see Carey's excessive holiday style, click through the gallery below.
Want more?
Mariah Carey's Worried About Her Louboutins After Her Heel Print Ceremony at the Chinese Theatre
Beyoncé Celebrates 'Thiccsgiving' With Body Confident Holiday-Themed Photo Shoot
These $1,200 Swarovski Studded Tights Are the Ultimate Holiday Party Accessory